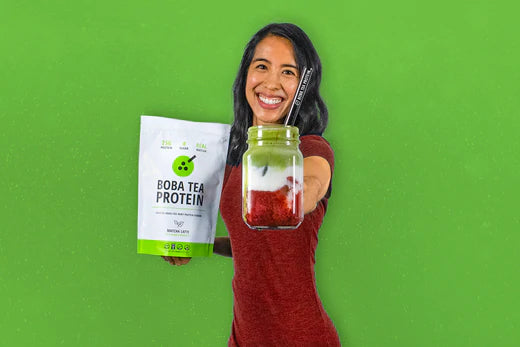 High-Protein Strawberry Matcha Latte
Strawberry Matcha Latte is a delicious way to serve yourself a nutritious drink. With the addition of our Matcha Latte protein, this recipe makes for the perfect mid-morning snack!
Macros: 26g Protein | 6g Fat | 14g Carbs
Watch our recipe in action on TikTok here!
Ingredients
1 scoop of Boba Tea Protein Matcha Latte
100 g of strawberry compote
8 oz of unsweetened almond milk
4 oz of water
Strawberry Compote Ingredients (makes approx 3 servings)
1 lbs strawberries
0.5 - 1.5 cups of sugar replacement (similar to granular Swerve)
Dash of water
Dash of salt
dash of lemon juice (optional)
Instructions
Remove the leafy tops from the strawberries.
Place all the ingredients for the compote in a medium saucepan and crush the strawberries with a fork or potato masher.
Use between 0.5-1.5 cups of sugar replacement depending on the sweetness level of the strawberries. Compote should not taste sour or the flavor will not blend with the matcha well.
Let simmer for 30-45 minutes occasionally stirring. Compote should turn a deep red.
Place 100g of strawberry compote in a cup.
Add some ice
Pour 8 oz of unsweetened almond milk in the cup.
Vigorously shake 4 oz of water and 1 scoop of Boba Tea Protein

 

Matcha Latte in a shaker bottle.
Pour matcha into the cup
Enjoy!
With love and all things boba,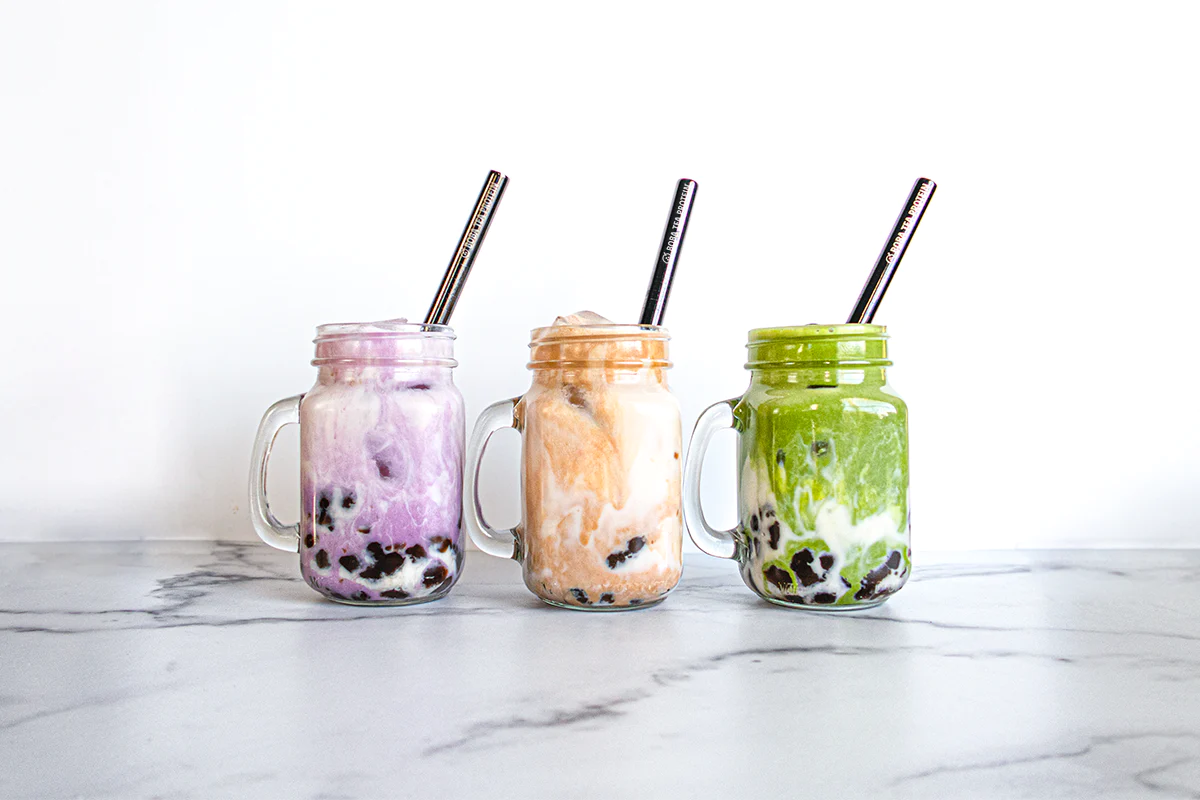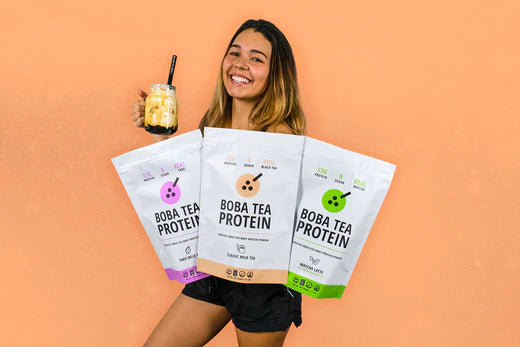 High-Protein Brown Sugar Milk Tea
This recipe is a delicious, high-protein version of the extremely popular brown sugar milk tea. It is made with our delicious Classic Milk Tea protein and a brown sugar replacement so you get all ...
Read more