Article: A Note About Pre-Workout in Canada
A Note About Pre-Workout in Canada
Hey, Boba Friends!
If you're reading this, you're probably wondering why we have not launched our
Lychee Pre-Workout
,
Passion Fruit Green Tea Pre-Workout
, or
Strawberry Soju High Stim Pre-Workout
in Canada.
Unlike the USA where the US government opts to let "medicinal" products like pre-workouts be regulated by organizations that standardize the efficacy of these kinds of products, the Canadian government requires every company wanting to sell a medicinal product in Canada to be reviewed at the national level.
Anything that goes through the government at the federal level takes a very long time to process. Additionally, because the product we're trying to get approved is a pre-workout, meaning it has a ton of ingredients categorized as "medicinal" by the Canadian government, their anticipated lead time for approval is 240 days which is about 8 months. This means from the moment we launch a product on the USA site, it may take around 10 months before we can launch it in Canada, barring any setbacks.
For now, you'll still be able to purchase it from the USA site (although shipping is a liiiittle higher).
I hope you guys understand! In the meantime, we are trying to explore other options to get it up there faster. As always, feel free to reach out to us if you have any questions.
I appreciate your continued support so much and we're working hard to expand more into Canada!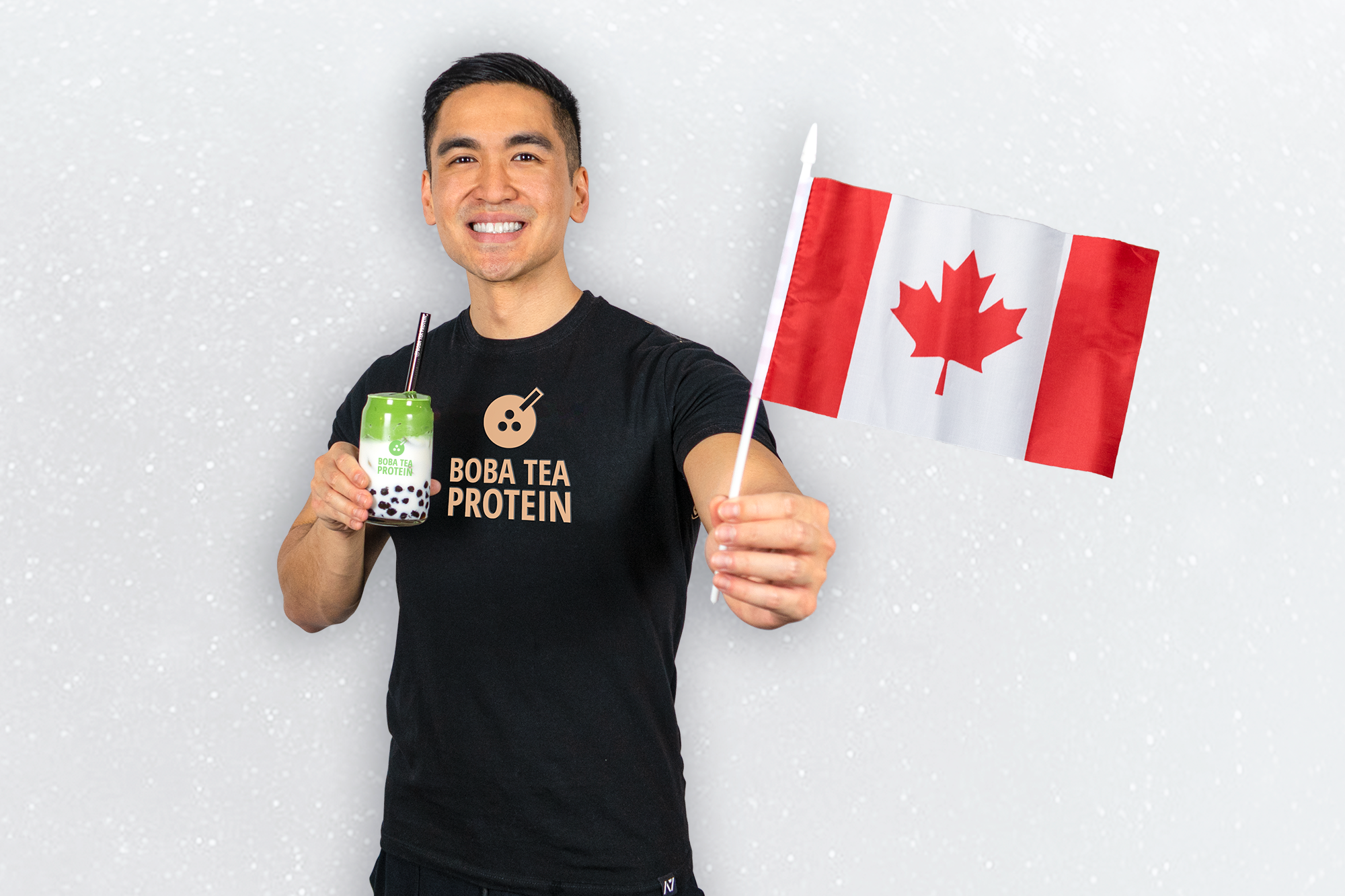 Our Canada Lauch & Pre-order Phase
To all Canada residents, We are so proud to announce that we are officially launching local distribution throughout Canada at www.bobateaprotein.ca! This means that shipping times will now take ab...
Read more